Class of 2020: Tan Yong Xin
CLASS OF 2020: TAN YONG XIN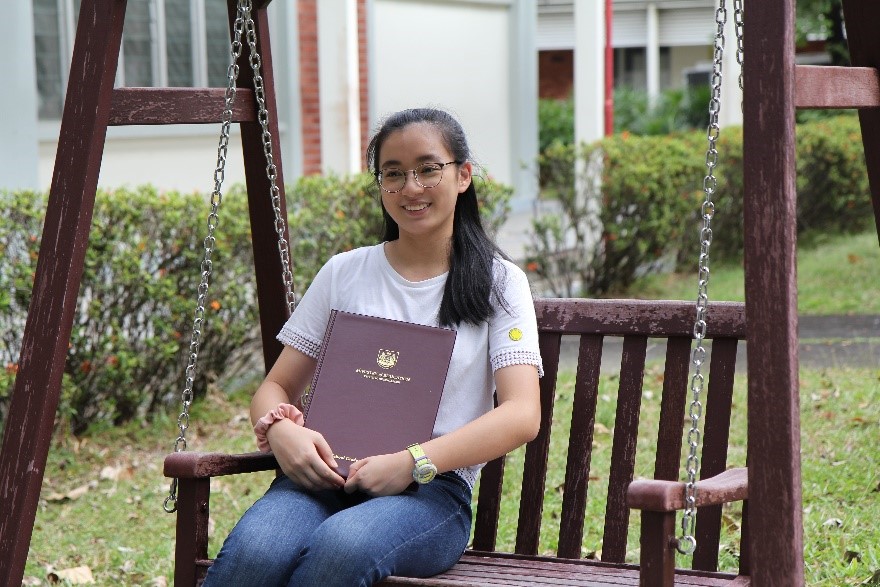 Tan Yong Xin, Vice-President of the 43rd Students' Council, is another student extraordinaire. Besides being a perfect scorer, she is an accomplished dancer who represented the College at the Istana Labour Day performance in addition to being part of the dance troupe which obtained a Certificate of Distinction at the SYF. She was also selected for the International Science Youth Forum where she presented a paper.
Yong Xin was one of the many students who were placed on the Alumni Mentorship Program, where we match students with established alumni to find out more about the particular industry, and to learn soft skillsets from the alumni. Yong Xin was mentored by Ho Lian-shi (Class of 1994), Head of Marketing at BBC Studios, and she has learned much from Lian-shi in terms of professional advice and personal insights. A Student Councillor herself, Lian-shi is one of many alumni who are contributing actively to their alma mater.
Yong Xin is definitely a people-person, a student leader who walks the talk, and who constantly rallies her teammates and peers. Under Cheng How's and her visionary leadership and sense of camaraderie, the Students' Council Executive Committee performed excellently at the A-Levels and the group achieved a median 87.5 UAS, with 7 in 10 scoring 85 UAS and better. Congratulations, Yong Xin, and the 43rd SC Exco!